Call Us Now!
(813) 402-1654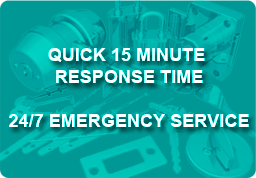 Land O' Lakes Commercial Locksmith Services
Businesses in Land O' Lakes, Florida need to take as much care of their locks as do residents and owners of vehicles, and they are just as likely to suffer the consequences of failing to take proper care of those devices. This will include things such as the locks breaking down completely because you have failed to maintain them, and also  the keys or other parts snapping off when they become fragile through wear and tear. If you have looked at the locks around your premises, and now want to make sure that everything is secure and up to date, then you can call on our Land O' Lakes locksmith company . Our teams have more than 25 years combined experience in working with businesses and commercial property owners, so you can rely upon us to offer you help. We provide services such as help with lockouts, repairs, and we will even re-key locks when keys need replacing. Just call us now on the number below, and speak to one of our Land O' Lakes locksmiths teams today.
Call Now: (813) 402-1654. 
Lockouts for the business community remain very serious, and we should be able to help you with the types of problems which have caused your locks to fail. Just give us a call today, and we can help you with serious issues such as the breakdown of the mechanism due to rust or corrosion. This can often mean completely replacing the lock, a drastic measure that has to occur because the metal of the lock is no longer able to take the pressure of repeated movement. Our Land O' Lakes locksmith experts may also be able to save the lock by simply repairing it, or replacing the key cylinder and re-keying the lock. To find out more about how we can help, call our 24/7 hotline today.
Call Now: (813) 402-1654.